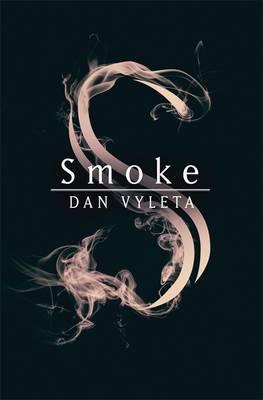 Smoke
by Dan Vyleta
The first book in a breakthrough literary blockbuster for fans of PHILIP PULLMAN, THE SECRET HISTORY and NEVER LET ME GO
Format

Paperback

Category

Fiction

Publisher

Hachette

Publish Date

May 2016
'The laws of Smoke are complex. Not every lie will trigger it. A fleeting thought of evil may pass unseen. Next thing you know its smell is in your nose. There is no more hateful smell in the world than the smell of Smoke . . .'

If sin were visible and you could see people's anger, their lust and cravings, what would the world be like?

SMOKE opens in a private boarding school near Oxford, but history has not followed the path known to us. In this other past, sin appears as smoke on the body and soot on the clothes. Children are born carrying the seeds of evil within them. The ruling elite have learned to control their desires and contain their sin. They are spotless.

It is within the closeted world of this school that the sons of the wealthy and well-connected are trained as future leaders. Among their number are two boys, Thomas and Charlie. On a trip to London, a forbidden city shrouded in smoke and darkness, the boys will witness an event that will make them question everything they have been told about the past. For there is more to the world of smoke, soot and ash than meets the eye and there are those who will stop at nothing to protect it . . .


Other titles you should consider ...
Not all products are available in all stores.