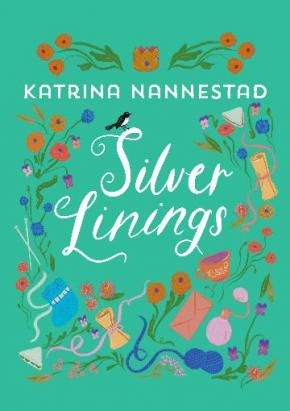 Silver Linings
by Katrina Nannestad
Format

Hardcover

Category

Children

Publisher

Harper Collins

Publish Date

November 2023
A new heartwarming novel set in 1950s Australia from bestselling author Katrina Nannestad

Nettie Sweeney has a dad, three big sisters, a farm full of cows and a cat called Mittens. But it's not enough. She longs for a mother. One with a gentle touch and sparkles in her eyes. Instead, she has Aunty Edith with slappy hands, a sharp tongue and the disturbing belief that peas are proper food.
When Dad marries Alice, all Nettie's dreams come true. The Sweeney home overflows with laughter, love and, in time, a baby brother. Billy. The light of Nettie's life.
Then tragedy strikes. The Sweeney family crumbles. Nettie tries to make things right, but has she made everything so much worse?
From multi-award-winning Australian author Katrina Nannestad comes a heartbreakingly beautiful and uplifting historical novel. Life and death. Weddings and floods. Coronation joy and post-war grief. Nettie Sweeney and her community experience it all. Together. With humour, kindness and love.

SOME OF KATRINA NANNESTAD'S AWARDS
The Girl Who Brought Mischief - Winner of the 2014 NSW Premier's Literary Award for Children's Literature (The Patricia Wrightson Prize)
We Are Wolves - Winner of the 2021 ARA Historical Novel Prize (Children and Young Adult)
Rabbit, Soldier, Angel, Thief - Winner of the 2022 ARA Historical Novel Prize (Children and Young Adult) and Winner of the 2022 ABA Booksellers' Choice Book of the Year Award (Children's)
Other titles you should consider ...
Not all products are available in all stores.