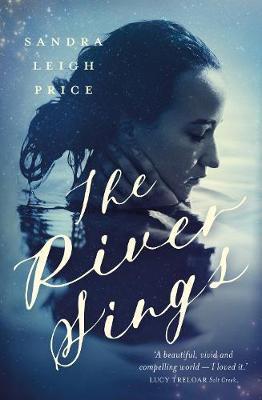 The River Sings
by Sandra Leigh Price
Look first. Reach second. Vanish third.'
Format

Paperback

Category

Fiction

Publisher

HarperCollins

Publish Date

April 2017
London, 1825: Eglantine has always had an eye for the shine. Born the same day as the young princess destined to be queen, Eglantine has an altogether different path ahead of her, strewn with the glittering waste of her father's ambitions. Her mysteriously prosperous father, Mr Amberline Stark, is a man of great expectations. He coaxes her to follow in his footsteps, making picking pockets a delightful parlour game which they play in their fine house by the Thames. Eglantine's life before her arrival at the house remains a mystery, her memories wrapped up in a small doll she keeps close to her, and with it the fragmentary recollections of her mother.

It is only when Amberline is caught and transported as a thief to the penal colony of Australia, that Eglantine has to grow up and fend for herself using her only skill. Reluctantly, the thief's daughter becomes a thief, until a chance meeting gives her a window on a new way of being, and the opportunity to strike out into a new and untarnished world. But will the weight of her father's choices make her a prisoner in the house at the side of the Thames?

Birth and death, love and sadness, love knots and cut ties, quicksilver and shine, old worlds and new beginnings, Sandra Leigh Price weaves another gritty and beguiling story that will enchant and delight readers.
Other titles you should consider ...
Not all products are available in all stores.